CogSci Pride
Show your CogSci Pride! We are selling CogSci shirts, backpacks, and stoles for you to let everyone know how much you love Cognitive Science here at UC San Diego!
At this time, we are unable to fulfill CogSci Pride orders due to our team working remotely in response to COVID-19.
Purchases will resume when we are able to return to our offices.
Shirts are available short-sleeved for $12 or long-sleeved for $15, in sizes Small / Medium / Large / X Large / 2X Large. Please limit to one per person; supplies are limited.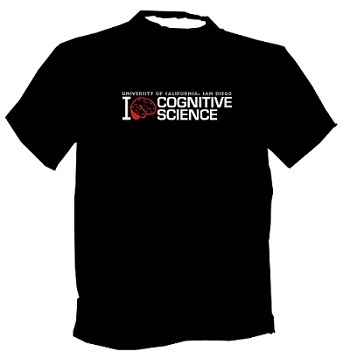 Drawstring backpacks are $3.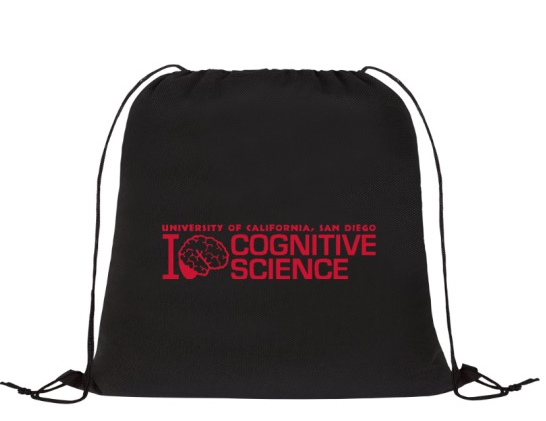 CogSci Graduation Stoles
Cognitive Science graduating seniors can purchase a graduation stole for $29. There's no better way to show your CogSci pride than by wearing a CogSci stole to commemorate your accomplishments with the department. Go, go CogSci!
Only graduating seniors are allowed to purchase stoles. Limit one per graduating senior.