THE SCIENCE BEHIND THE INTUITION
The Department of Cognitive Science is committed to transcending theoretical boundaries rooted in traditional disciplines in pursuit of a scientific account of cognition. We promote the study of learning, perception, action, and interaction in the physical, social, and cultural world. Our inter-disciplinary vision draws from a number of disciplines, including anthropology, computer science, ethology, electrical engineering, linguistics, neurology, neurosciences, philosophy, psychology, and sociology in order to contribute to theory and apply what we learn to design.
PROGRAMS AND RESEARCH
UNDERGRADUATE STUDIES
Our program provides an excellent background for many professional fields, including medicine, clinical psychology, and information technology.
GRADUATE STUDIES
Multidisciplinary study of cognition with emphasis on computer science, linguistics, neuroscience, psychology, and related aspects of anthropology, biology, mathematics, philosophy, and sociology.
RESEARCH
The underlying philosophy of the department challenges faculty and students to be knowledgeable in and sympathetic to a wide variety of fields and techniques.
Cognitive Science Event Calendar
Take a look at our CogSci calendar to find upcoming events, webinars, and more!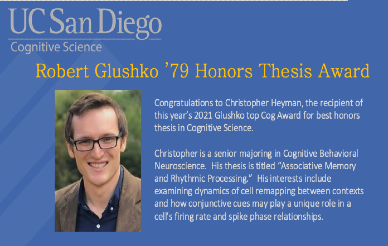 Wednesday, July 14th
Robert Glushko '79 Honors Thesis Award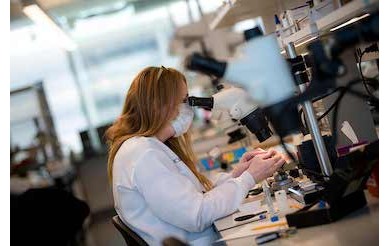 Monday, June 7th
New Summer Research Program Supports Underrepresented Neurosciences Undergrads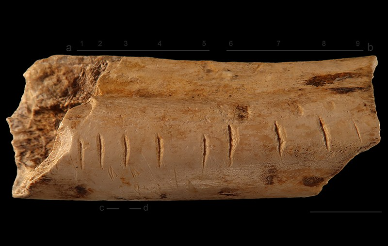 Tuesday, June 8th
How did Neanderthals and other ancient humans learn to count?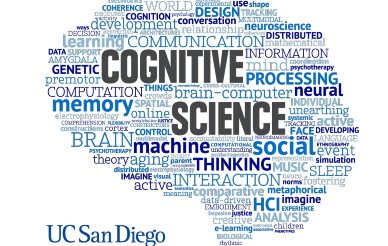 Friday, June 11th
Cognitive Science Honors Presentations
Thursday, July 1st
ProjectX Undergraduate Machine Learning Research Competition Invitation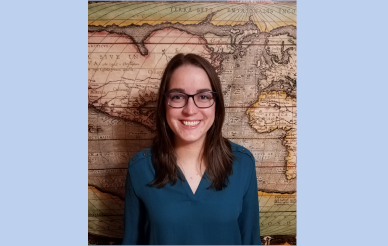 JUNE 2, 2021 @ 10 AM
Rachel Bristol Defense - Norms of Knowledge: Navigating Epistemic Territory
Are you an alum of the department?
Get involved or help us support the efforts of a new generation!